I know, we're excited too! Thank you for coming on Bourbon Pursuit! Here's all the information you need to know.
Please sign the Guest Release Form at the bottom. Second, please read how to make sure we have the best possible audio and video. Making sure our listeners have the best possible experience is what makes this podcast successful. If you need our logo for marketing materials, download BP-LOGO-FULL.zip.
REMOTE GUESTS:
We use Riverside.fm as our conferencing solution. This is a podcast recording platform that doesn't require any software. It requires Google Chrome, so please download and use that browser. Please make sure you have good internet connectivity to satisfy these requirements. The platform strongly urges you to NOT use WiFi but to plug directly into your router/switch. If you are on a laptop, you must have your power plugged in. Do not trust the battery. 
We highly encourage remote guests to invest in a microphone so their audio quality is crystal clear with a pair of headphones plugged into your computer's headphone jack. We have ATR-2100 microphones available that we can ship along with a return label. Please let us know if you would like to borrow one. Apple AirPods or anything that is not directly in front of your mouth will not have good quality so please find another solution. You will need to supply your own headphones or earbuds for this recording. Headphones/earbuds are necessary so there isn't a feedback loop from the computer speakers going back into the microphone.
If you plan on doing lots of remote interviews, and you have a decent budget, I would suggest purchasing the Shure MV7. We use Shure SM7b microphones and the brand is known for their legendary quality. The Shure MV7 has both USB and XLR connections so it's versatile. The microphone doesn't come with a stand so you would also need to purchase a stand or boom arm (which are easy to find on Amazon). Another great alternative is the ATR-2100x. 
We care about the listener experience so if we are not able to record with good enough quality we will cancel and reschedule until issues have been resolved.
Once your slot has been scheduled through Calendly, we will update the calendar invite with a link to a private Riverside.fm meeting room. That link is what you will use to enter the conference room.
After clicking the Riverside.fm link, please follow these instructions to get connected and adjust settings for the best audio.
Start preparing 10 minutes before your scheduled session
Be mindful of background noise like people, A/C, appliances & put your phone on vibrate. Turn off the A/C if possible
Plug in & power on your microphone. It's standard USB connection. 
Plug in headphones to your laptop (using speakers will create feedback and echo)
Join the Session from the calendar invite using Google Chrome
Grant permission to your microphone, camera, & location
Click Join Session & enjoy the conversation!
It might sound ridiculous, but most of the problems happen because of an incorrect connection and please make sure the microphone switch is in the ON position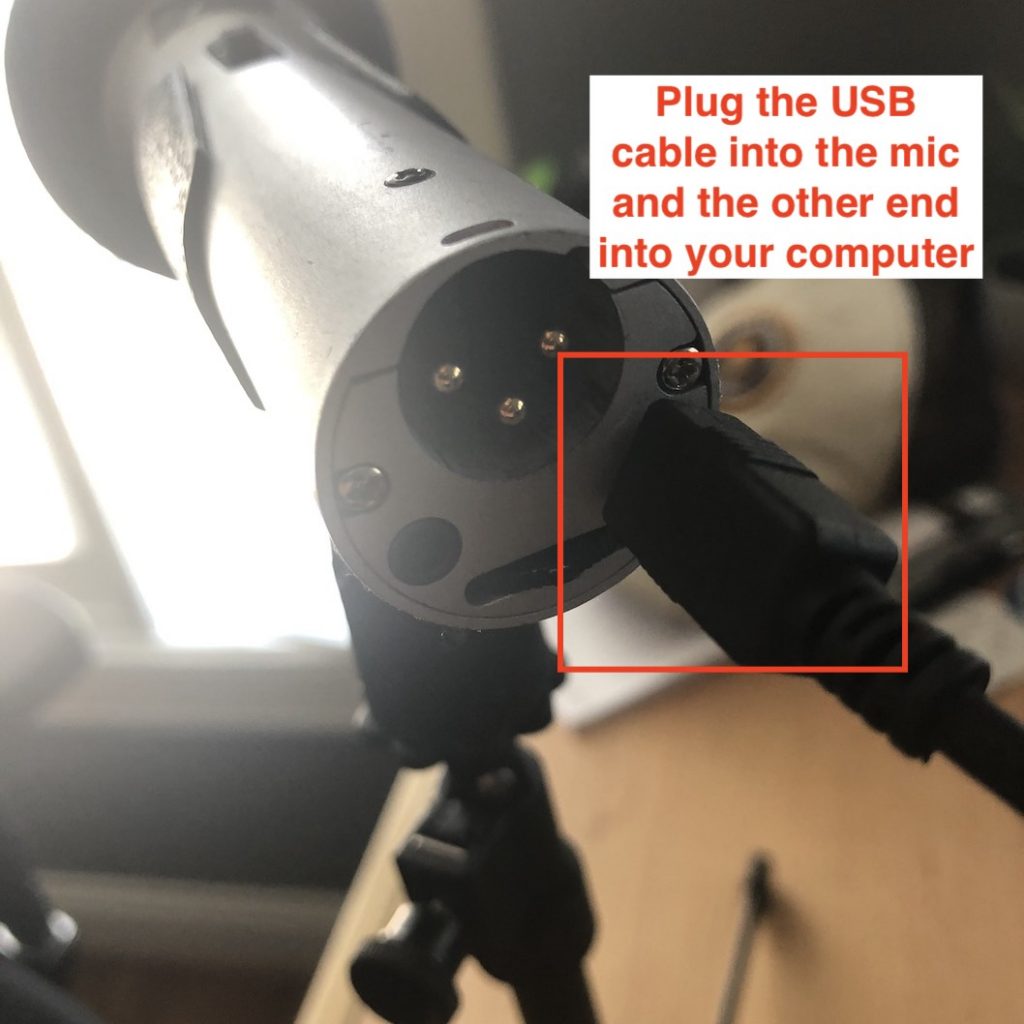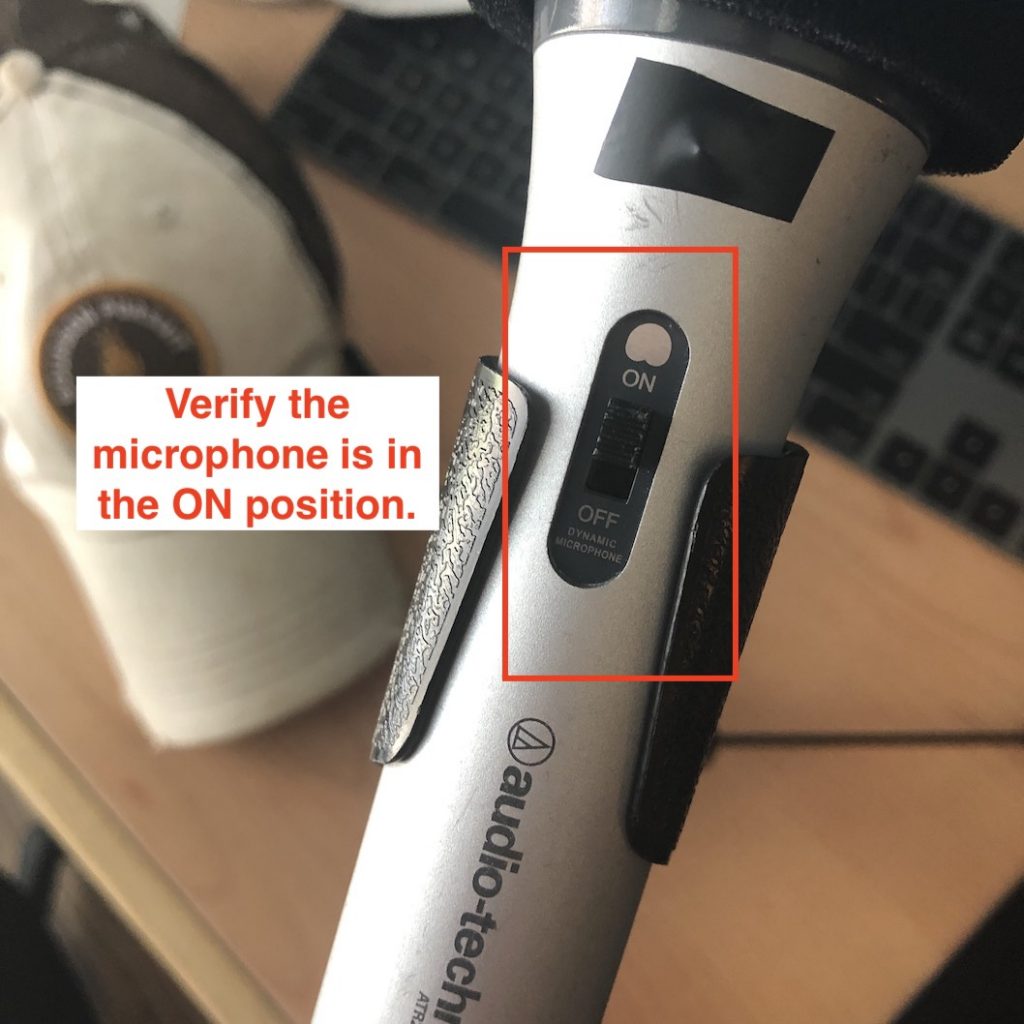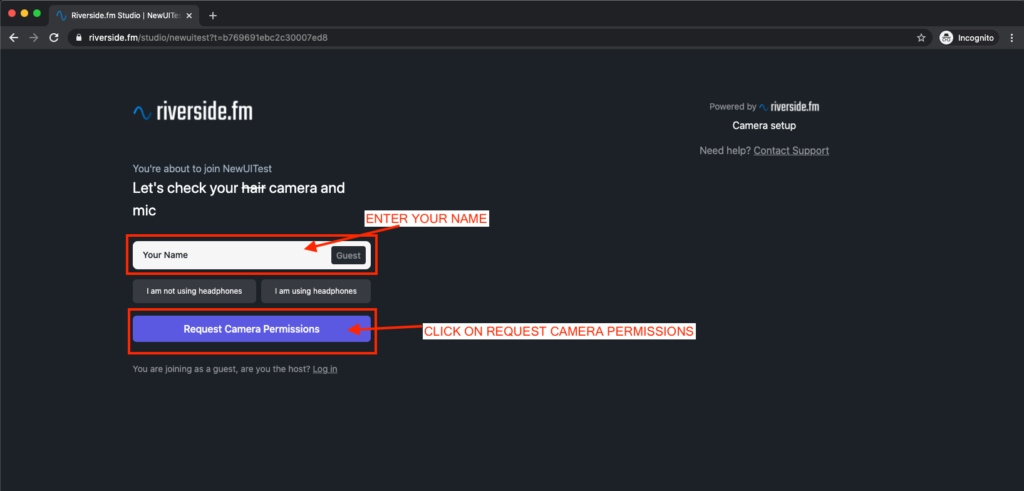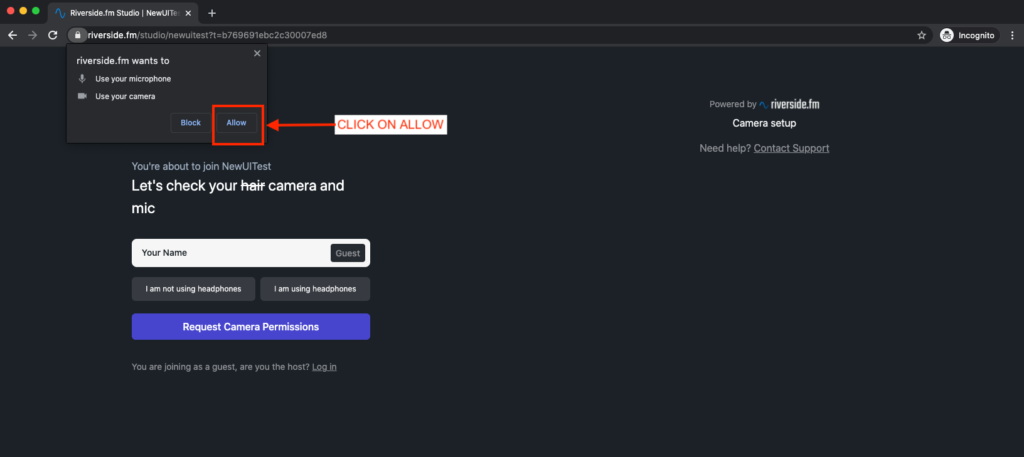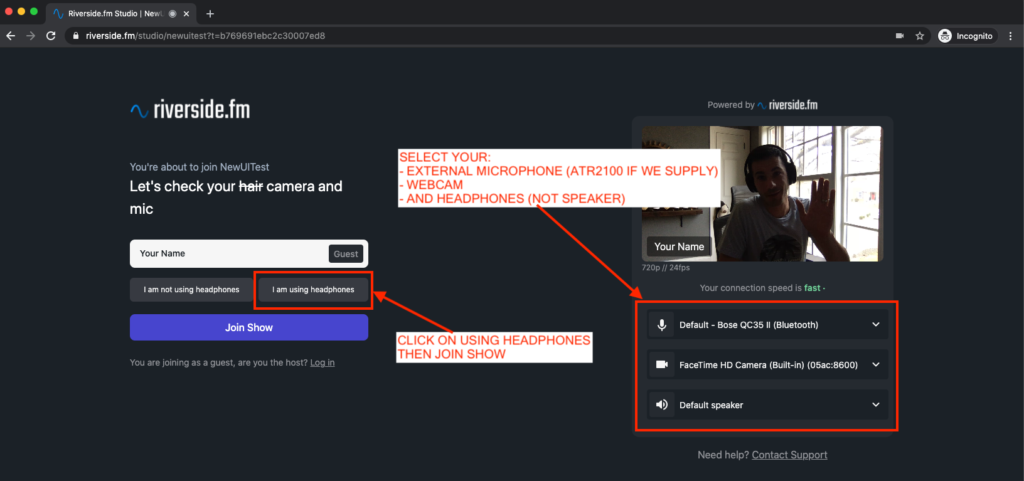 Looking forward to seeing you online!
LOCAL GUESTS:
We will bring our recording equipment on site or we will invite you to one of our offices or homes to record. It will take about 15-20 minutes to setup so it's safe to set aside 1.5 hours for the recording. All we require is a room with no background noise. Please find a room that has manually controlled air conditioning so it can be turned off during the recording. We prefer no ventilation, fans, white noise, dishwashers, kitchens, etc that can cause a disturbance to the listener. We require 2 AC outlets for powering our equipment. There will be video recorded so choose a background that you would like to highlight. Feel free to have bottles on the table to promote your brand as well.
RELEASE FORM